soundproofing
product details
size
Made to order. P.O.A
technical specs
installation guide
coshh data sheet
key benefits
Quick and easy to install
High Temperature & waterproof
Available in many sizes
Black or white finish
Can reduce sound up to 30 db
Made to order in the UK
soundproofing:

Acoustic Curtain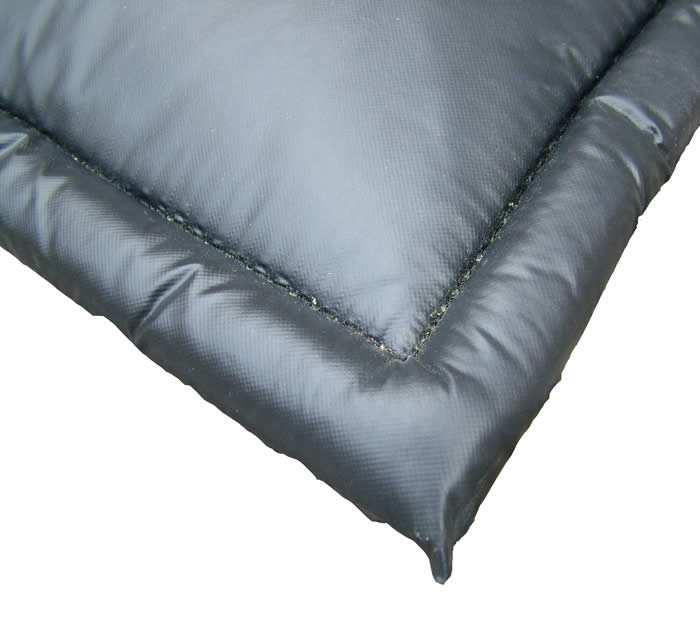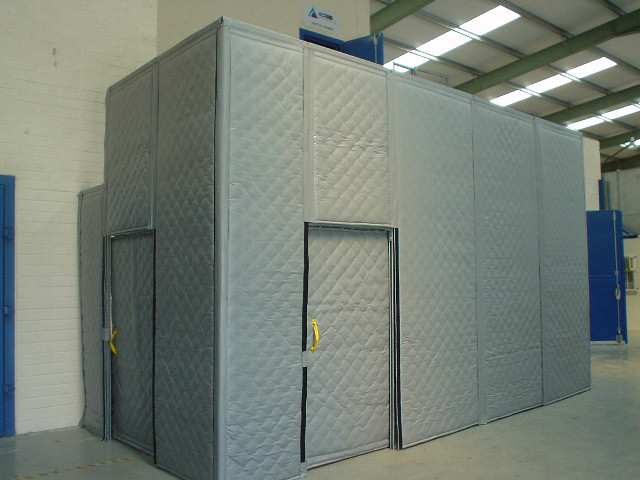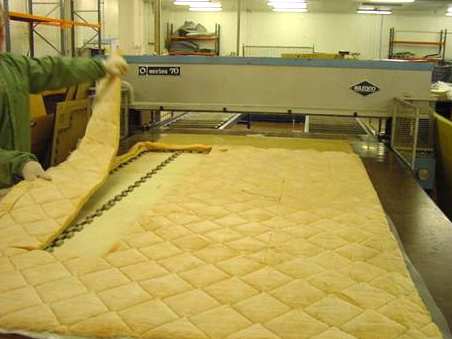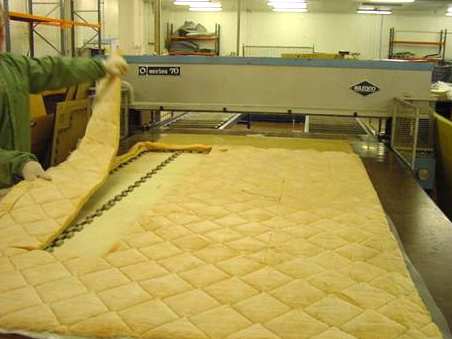 overview
Our Acoustic Curtain is an acoustic composite manufactured from acoustic fibreglass insulation and a polymeric barrier with absorptive and barrier elements encapsulated with Vinyl facings

testimonial
"Your company helped develop a bespoke Acoustic Curtain that met our complex design requirements. The reduction in sound at the Tube stations concerned has been considerable and we hope to order from them again soon."
Rachael Labruyere, Tube Lines
"
description.
Acoustic Curtain is an acoustic composite manufactured from acoustic fibreglass insulation and a polymeric barrier with absorptive and barrier elements encapsulated with Vinyl facings.
The fibreglass insulation provides both excellent sound absorption and thermal insulation. The composite is manufactured using three layers of fibreglass with a density of 22kg/m3.
Each layer of insulation is quilted to enhance its durability.
A 2kg/m² polymer based synthetic membrane is laminated within the fibreglass layers. This membrane acts as a sound or noise barrier, thus reducing the transmission of noise.
The insulation is faced with a tough vinyl facing comprising a cloth coated in PVC rubber on both sides.  The vinyl facing is wrapped around the edges of the composite and stitched to ensure the fibreglass insulation and polymeric barrier are protected from its working environment.
The vinyl facing is designed for continuous use at temperatures up to 120°C.  It is available in black or grey.
The quilts are highly flexible and can be supplied with various fixing options including eyelets and Velcro for installation.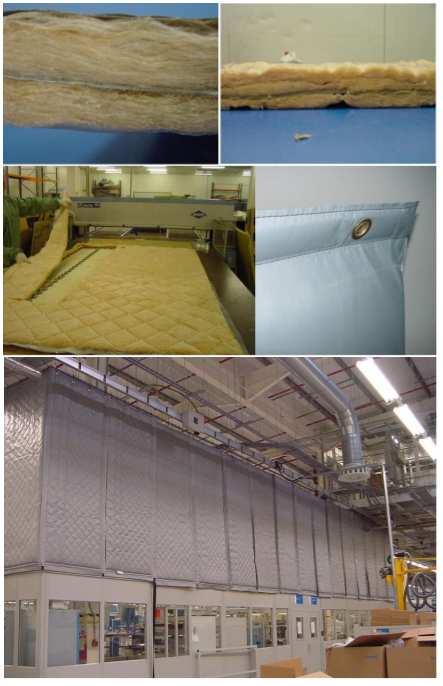 Colour & Finishes
Curtains for use in thermal insulation applications are generally manufactured with a washable black or grey PVC coated nylon fabric.
Curtains for use in acoustic insulation applications are generally manufactured with a Black
acoustically transparent glass cloth fabric.
Other fabric finishes, including your own printing and colours are available subject to enquiry and minimum order quantity.
Applications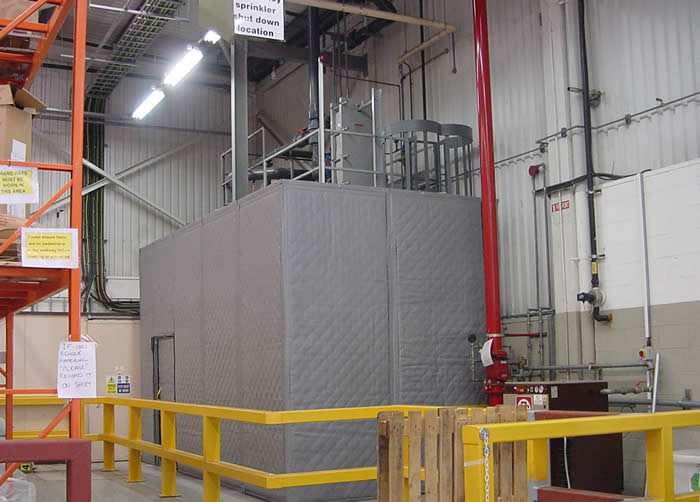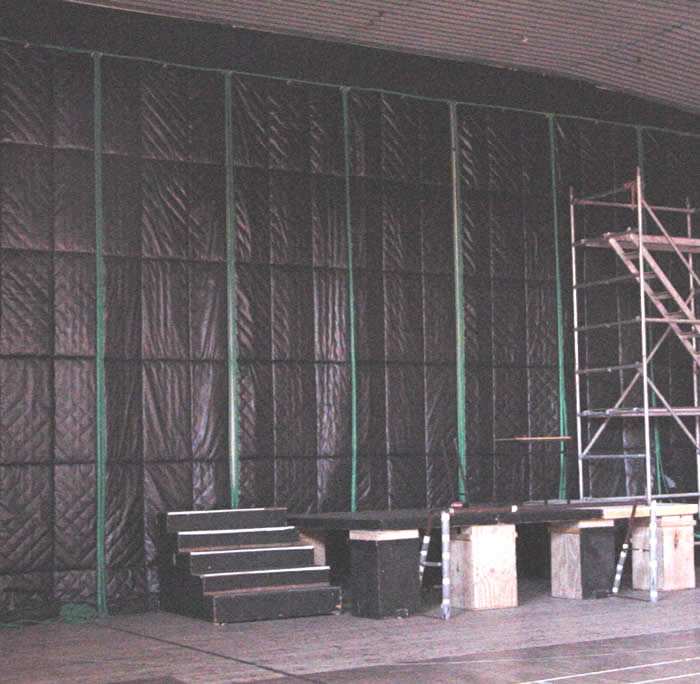 Acoustic Curtains are widely used in a variety of vehicle applications including the engine bay and chassis's of buses, earth moving equipment, forklift trucks etc.  It is also used in industry as acoustic enclosures and screens for the reduction of noise from pumps, fans, compressors and vacuum units.
We have found a use for this product in the agricultural and farming industry used in farm buildings to compartmentalise large open spaces. This facilitates the creation of different temperature zones within a space, thus enabling fresh produce to be packed or stored in optimum conditions within each growing season.
Acoustic Curtains are also used in underground railway stations to create a barrier to noise travelling up stairwells and escalators during refurbishment works and on construction sites to control noise breaking out into the surrounding environment.
As well as blocking sound they can help reduce the volume of dirt and dust migrating between different work areas.
Operating Temperature
Acoustic Curtains with our PVC coated fabric are suitable for use when the
temperature within a building ranges from -20ºC to +30ºC.
Acoustic Curtains with our black glass cloth fabric are suitable for use when the
temperature within a building ranges from 0ºC to +200ºC.