soundproofing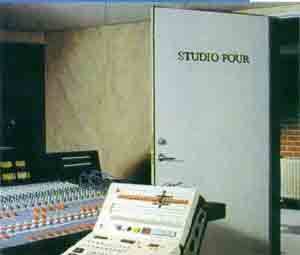 Soundproof Doors!! Acoustic Doors!! Soundproof Doors!! Acoustic Doors!!
We are the specialists for supplying acoustic and sound proof doors for all types of applications. If you have got a noise control problem through a poorly insulated door then we are the people to contact.
Our acoustic timber doors are extremely high performance sound reducing doorsets. These top quality doorsets are available in a wide range of finishes and are fire rated. These acoustic doors are used in areas which require high sound reduction performance such as radio/TV studios, music rooms, interview rooms, cinemas etc.
APPLICATIONS
Our single and double acoustic internal doorsets are fire rated doors available in a wide range of wood and laminate finishes. They are used wherever high sound reduction performance is required between noise sensitive areas such as in private offices and consulting rooms.
Note: The term 'doorset' on this page refers to complete assemblies (including frame, seals, threshold, doorleaf and hinges). To achieve the optimum fire and acoustic performance, the acoustic doors must be supplied and fitted as complete.
SOUND REDUCTION
Acoustic doorsets are high performance constructions available in two standard acoustic ratings:
High performance version is called D44 and has a sound reduction value of Rw = 44dB (Double leaf doorset is 41dB rated
Medium performance version is called D35 and has a sound reduction value of Rw = 41dB
Other acoustic ratings such as 38dB may be available on request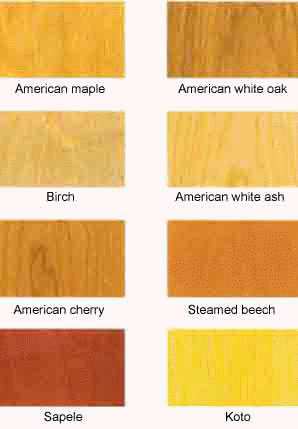 NOMINAL WEIGHT
Single leaf 44dB doorset 85kg
Single leaf 35dB doorset 74kg
Double leaf 41dB doorset 144kg
Double leaf 35dB doorset 123kg
DOOR FURNITURE
Doorsets are supplied with hinges and seals pre-fitted. Handles, lockcases etc. are usually supplied and fitted by others to suit customer requirements.
FINISHES
Veneers: Standard veneers as below. Others on request.
NOMINAL SIZES

Standard sizes

Single leaf doorsets

External overall doorframe size:					2110mm high x 1012mm wide
Door leaf size:								2040mm high x 926mm wide


Double leaf doorsets

External overall doorframe size:					2110mm high x 1790mm wide
Door leaf size:								2040mm high x 850mm each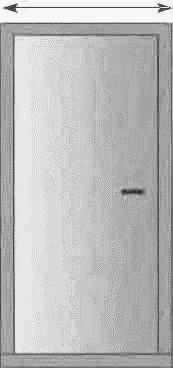 External overall frame width
External overall frame height (including threshold)
Other sizes may be available on request.
44 dB and 41dB doorleafs are 64mm thick.
35dB doorleafs are 54mm thick.
Standard door frame: 90 x 40mm hardwood section complete
with a 30mm door stop and 90 x 20mm threshold.
Deeper frame depth can be supplied upon request.

FIRE RATINGS
All 35dB doorsets are FD60 fire rated All 44dB and 41dB doorsets are FD30 fire rated. These veneer colours are for indicative purposes only. Due to printing and scanner reproduction restraints, differences may occur between finishes printed above and the actual product. Veneer differences may occur between different doorsets as veneers are cut from differing individual trees.
Paints:
Paint primer finish as well as a full range of NCS plus BS and RAL equivalents are available.
Laminates:
Print grade laminate as standard but most other proprietary laminate ranges can be supplied at additional cost. More Information - Installation Guide Soundproof doors
APPLICATION
MANUFACTURE
on of the tongue and grooves a perfect finish is achieved when Woodsorption panels are installed.
STANDARD NOMINAL SIZES

Length (mm)     Width (mm)


DESIGN CONSIDERATIONS
General Physical Data

Dimensions -				: 2700 x 1200 x 25mm
Dimensions -				: 2700mm length in White
Weight -				: nom. 3kg/mē
Weight -				: nom. 1kg/length
Finish					: Polished
Fire Rating
Acoustic Performance                : See Graph Below


Noise reduction coefficient 0.92 (i.e. 92%)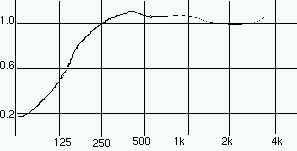 Frequency (Hz) Temperature 24'C Relative Humidity : 46%

Key Soundproofing Benefits
Aesthetically pleasing
Simple to fit
Excellent acoustic performance
Acoustic soundproofing door Installation