soundproofing
WOODSORPTION SOUNDPROOFING
Wood Veneered Acoustic Panels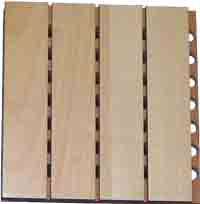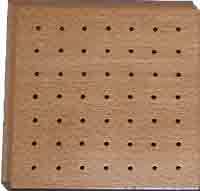 Since wood is a natural product, our Woodsorption range of acoustic panels create a naturally aesthetic solution to noise control. The unique features of the wood panels give a warm organic appearance offering a finish to compliment any area. Surface choices include real wood veneers, wood print laminates and paint finished timber sound absorbing panels.
APPLICATION
Woodsorption soundproofing panels are suitable for almost every application including use in schools, studios, reception areas, lecture theatres, offices and commercial buildings. Woodsorption panels are exceptionally durable and abuse resistant making them particularly appropriate for areas tha may require a high degree of of impact resistance such as sports and recreation halls, police interview rooms, factories and workshops.
MANUFACTURE
Woodsorption sound absorbing panels consist of a finishing surface, base core board and black acoustic fleece backing. The base core board is an 18mm thick MDF sheet with a finish laminated to its front face and black acoustic fleece adhered to its rear face. Woodsorption panels are manufactured with tongue and groove joints. Thanks to the precision of the tongue and grooves a perfect finish is achieved when Woodsorption panels are installed.
STANDARD NOMINAL SIZES

Length (mm)     Width (mm)

       2400           197/293/581             For overhead ceiling applications, 293mm width panels are recommended

       1200           197/293/581             for ease of handling and fixing.

         800           197/293/581             Tolerances +/- 3mm

         600           197/293/581             Other sizes are made to order on request

DESIGN CONSIDERATIONS
Woodsorption panels cannot be supplied as curved panels but they can be indexed or stepped around a gentle radius giving the appearance of a slow staggered curve. The radius should be greater than 5m to achieve this.
SURFACE FINISHES
REAL WOOD VENEERS: These acoustic panels are faced with natural wood veneers. Due to the natural characteristics of wood, veneer colours and grains cannot be guaranteed for consistency or match.
PRINTED WOOD VENEERS: These acoustic panels are faced with a printed laminate paper which imitates natural wood but is not produced from real wood. Variations may also occur between different production batches.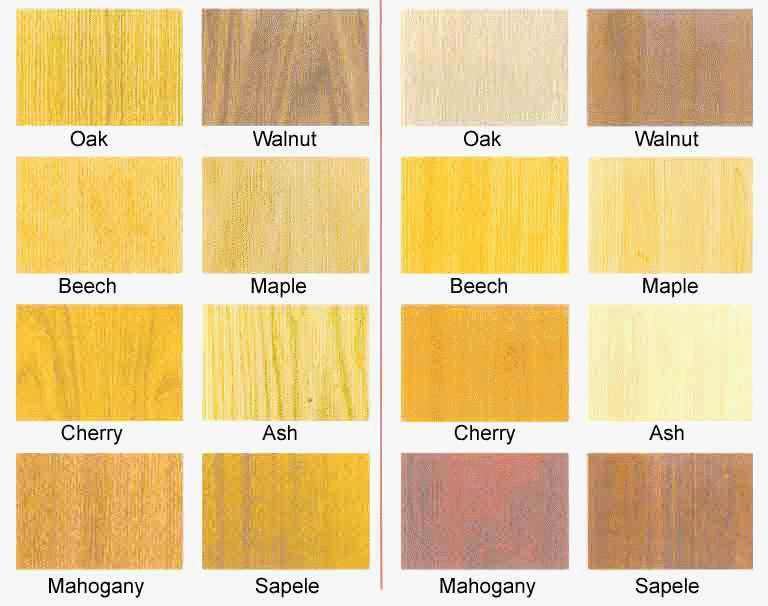 PAINTED FINISH: Woodsorption acoustic panels can be supplied with a primer sprayed finish in either white or grey.
REAL WOOD VENEER SURFACES WOOD PRINT SURFACES
Nature dictates each tree is different and so veneers can vary in colour and grain. Although it is these natural conditions that make wood beautiful, these together with the reproduction restraints of printing and this web page mean inevitable differences will appear between the colours on this web page and the actual product.
General Physical Data

Dimensions - Wallsorption           : 2700 x 1200 x 25mm
Dimensions - Fixing Trims           : 2700mm length in White
Weight - Wallsorption               : nom. 3kg/mē
Weight - Fixing Trims               : nom. 1kg/length
Finish                              : Polished
Fire Rating
Acoustic Glass Fibre Core           : Class 'O' BS476
Woven Fabric                        : Class 1 BS476 Part 7
UPVC Fixing Trims                   : BS476 Part 7
(The trims have a maximum softening limit of 60oC)
Acoustic Performance                : See Graph Below


Noise reduction coefficient 0.92 (i.e. 92%)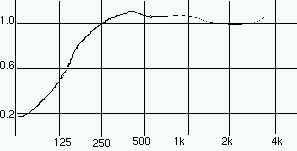 Frequency (Hz) Temperature 24'C Relative Humidity : 46%

Key Soundproofing Benefits
Aesthetically pleasing
Simple to fit
Excellent acoustic performance
Wallsorption Installation of Acoustic Panels for Walls
FITTING INSTRUCTIONS Installation
WOODSORPTION
Wood Veneered Acoustic Soundproofing Panels
FIRE SAFETY
Woodsorption standard acoustic panels meet BS476 Class 3 fire rating. If special fire treatment is required, the real wood veneered panels can be treated with proprietary intumescent varnish so upgrading the panels to Class 1 or Class 0 surface spread of flame rating. Please contact our technical department for further information and to ensure the correct specification can be supplied for your requirements.
WEIGHT
Nominal panel weight: 10kg/m2
STANDARD NOMINAL SIZES
Length (mm) Width (mm) 2400 197/293/581 For overhead ceiling applications, 293mm width panels are recommended 1200 197/293/581 for ease of handling and fixing. 800 197/293/581 Tolerances +/- 3mm 600 197/293/581 Other sizes are made to order on request
MAINTENANCE
Woodsorption panels are easy to maintain. The panels can be cleaned with non-abrasive cleaners which are suitable for wood veneers.
FACE PATTERNS
There are two standard finishes for Woodsorption. One face pattern is made up of a series of slats and the other pattern is a series of perforated round holes. Other face patterns may be produced upon request. Each panel has a machined tongue down one long edge and a machined groove down the other long edge. Each end is square edged and unjointed.
Slatted Panels
These have longitudinal grooves, 3mm wide and machined along the length of each panel. The machined slots are in two versions: Version A has slots machined every 32mm resulting ineach slat being 29mm wide Version B slots machined every 16mm making every slat 13mm wide.
Round Holed Panels
These have circular holes machined over the face of the panel. These round holed panelsare available in two versions: Version C has 6mm diameter holes Version D has 3mm diameter holes The centre-to-distance between the holes is 16mm
ACOUSTIC PERFORMANCE
Woodsorption is an ideal sound absorbing panel with qualities which are pleasing to both the ear as well as the eye.
Woodsorption is also one of the most advanced and efficient sound absorbing products available today for reducing reverberant noise levels in many environments. Panels are normally fixed onto 50mm battens.
(Insulation tested below is 50mm thick, 50kg/m3 density. A small difference of +/- 10kg/m3 will not make any difference to the overall sound absorption).